August 22th, 2023 - Taipei, Taiwan - GlacialTech announces a new case fan - GT JET 8038 for servers and data centers. Optimal fan blade design delivers good performance and the special exit structure design makes the air output more concentrated. Such design can deliver air flow to the longer distance. Japanese two ball-bearing and well design to keep GT JET 8038 fan stable and long-life.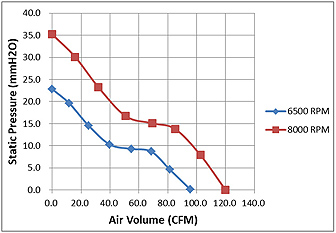 The GT JET fan provides high-efficiency cooling performance and remove heat quickly. It delivers high air flow volume and keep fan running stably.
GlacialTech also provides customized service, the voltage, fan speed, w/wo PWM feature, IP rating, cable length, and connector type are all customized available.